Beginner-friendly free-to-play flight simulator
Microsoft 's latest version of Flight Simulator Flight is available for free download ready. This beginner-friendly game has been based in Hawaii and offers the player several missions and a variety of aircraft. To install the game you need Games for Windows Live. When you create a user account, you get a Boeing PT-17 Stearman and to other missions.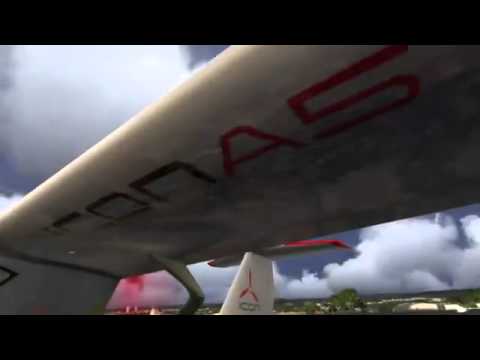 Controllers : Mouse and Keyboard
The game is controlled with a keyboard and mouse. This is the speed with the "W" and "S" controls and the flight altitude is controlled with the mouse. This makes the game beginner-friendly, with more complex flight simulations can not keep up Microsoft Flight.
Free to Play
Who the missions and planes the free version too little, can already be obtained Adventure expansion pack for Hawaii 1600 MS points.
System Requirements
The minimum requirements for the game are a 2.0 GHz dual-core processor, a DirectX 9 graphics card with 256 MB RAM, 2 GB RAM, 10 GB hard disk space and Windows XP Service Pack 3 It is recommended, however, a 3.0 GHz dual-core processor, a graphics card with 1024 MB RAM (ATI Radeon HD 5670 or Nvidia Geforce GT), 6 GB RAM, 30 GB hard disk space and Windows 7 in the 64-bit version. To download a broadband connection is required.